Citiview - The Niche, Arepo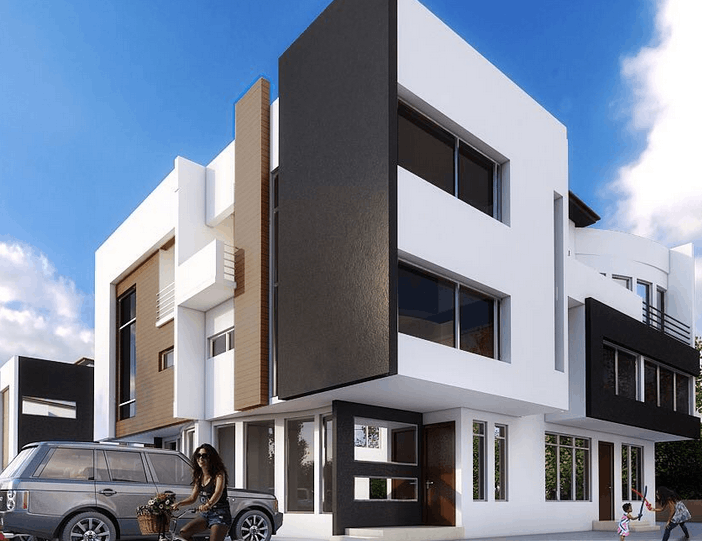 Propertymart Real Estate is a name to reckon with in the Nigeria real estate sector. Well known for its cutting-edge exquisite design and seamless execution of all projects. The company has made significant impact in the evolution of modern day.
Citiview Estate is one of the company's project that defines communion lifestyle living and it's leaving no stone unturned in ensuring that it becomes the most exquisite estate in Nigeria. The estate has an exclusive collection of house typologies, each in a class of its own thereby offering an elegance of its own.
With every of the home well planned, the 4 Bedroom Semi-detached Duplex located within the Citiview – Arepo comes with play-grounds and well-lit streets.
Discover Citiview - The Niche
Interested In Citiview - The Niche?
24/7 Armed Estate Security
Citiview - The Niche is well planned with adequate 24/7 armed estate security to keep residents safe at all times.
We understand the mobility needs of residents and have provided ample space to park your cars.
The Citiview - The Niche boasts of a large and spacious living room to conveniently accommodate the family and deliver maximum comfort.
Master Bedroom With Walk-in Closet
The master bedroom at Citiview - The Niche is not only luxury styled, it also comes with a walk-in closet.
Exterior CCTV security cameras
Stay safe and constantly protected with the exterior CCTV cameras at Citiview - The Niche to keep you in-view of everything around you.
Do more with our smart home system. Feel the ease of a smart home, the comfort and the luxury.
(4 Bedroom semi-detached duplex (Custom built))
Rental Income per Annum = ₦2,000,000
OTHER CHARGES.
Documentation Fees: This shall be for the Survey plan and it would be charged as prescribed by the LAGOS STATE GOVERNMENT. 

Deed Of Assignment: This would cost N150,000 per unit for the preparation and execution 
Why Citiview - The Niche?
Investment Focused Location
We pride ourselves in building projects in prime locations that are developed or located in fast-growing communities with a high appreciation of real estate investment.
Low Entry Cost and Payment Options
Our payment structure spreads over certain periods, makes the initial commitment on investment considerably low, allowing more clients to acquire their dream homes and with ease.
Our customers are assured of a substantially favorable return on their capital per annum and should investors decide to invest, they can be confident of a satisfactory profit on their investment.
The Citiview - The Niche housing projects typically assure our clients of between 5 - 10 % per annum rental increase. The expected yield on our homes is comparable to rental returns in most real estate investments within Nigeria.