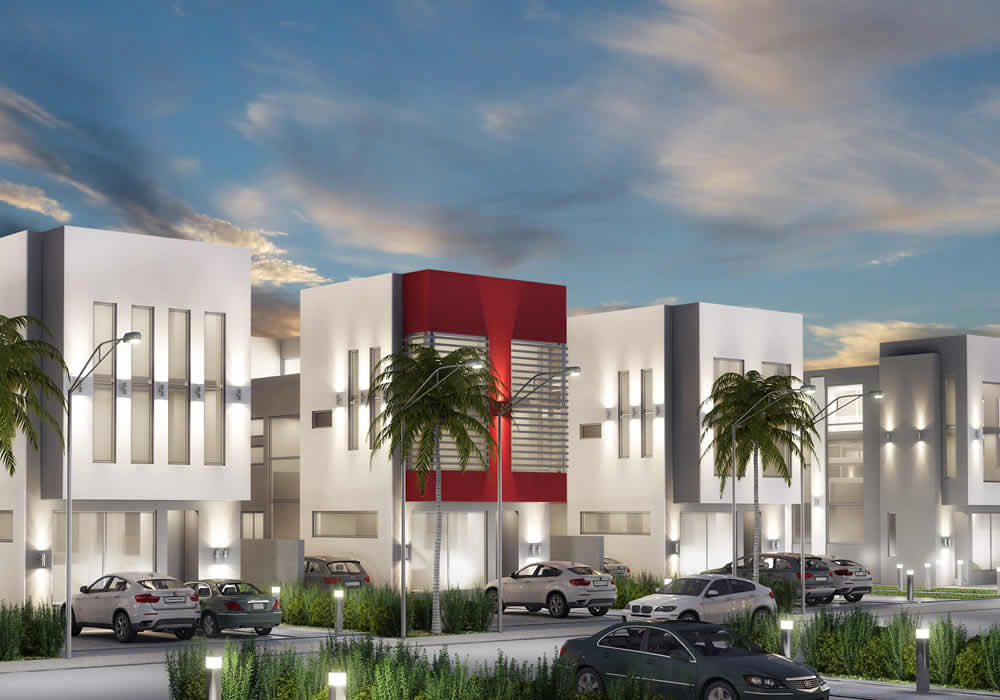 The Citiview Heights are elegantly designed 4 bedroom detached duplexes with tucked-in maid's room. Each unit is designed to provide ample tall spaces that redefine heightened comfort for all iconic indulgences.
The Citiview Height, a combination of contemporary residential designs, well laid out architectural landscape with world class infrastructure that creates a perfect environment for quality lifestyle.
This edifice is well planted within the heart of the Citiview Homes Estate, Arepo, just 8 minutes drive from Magodo/Alausa secretariat, Lagos state seat of power.
All infrastructure work are done by PW Nigeria Ltd
Interested In Citiview Heights?
24/7 Armed Estate Security
Citiview Heights is well planned with adequate 24/7 armed estate security to keep residents safe at all times.
We understand the mobility needs of residents and have provided ample space to park your cars.
The Citiview Heights boasts of a large and spacious living room to conveniently accommodate the family and deliver maximum comfort.
Master Bedroom With Walk-in Closet
The master bedroom at Citiview Heights is not only luxury styled, it also comes with a walk-in closet.
Exterior CCTV security cameras
Stay safe and constantly protected with the exterior CCTV cameras at Citiview Heights to keep you in-view of everything around you.
Do more with our smart home system. Feel the ease of a smart home, the comfort and the luxury.
(3 Bedroom detached duplex + maid's room)
Rental Income per Annum = ₦2,000,000
OTHER CHARGES.
Documentation Fees: This shall be for the Survey plan and it would be charged as prescribed by the LAGOS STATE GOVERNMENT. 

Deed Of Assignment: This would cost N150,000 per unit for the preparation and execution 
Investment Focused Location
We pride ourselves in building projects in prime locations that are developed or located in fast-growing communities with a high appreciation of real estate investment.
Low Entry Cost and Payment Options
Our payment structure spreads over certain periods, makes the initial commitment on investment considerably low, allowing more clients to acquire their dream homes and with ease.
Our customers are assured of a substantially favorable return on their capital per annum and should investors decide to invest, they can be confident of a satisfactory profit on their investment.
The Citiview Heights housing projects typically assure our clients of between 5 - 10 % per annum rental increase. The expected yield on our homes is comparable to rental returns in most real estate investments within Nigeria.